Woodstock
[headline_cufon_font_centered color="#000000″]Was R 330 000
Reduced to R225 000!!!
[Cash Buyer Only][/headline_cufon_font_centered]
[headline_cufon_font_left color="#000000″]Here are some of the great benefits you, the Buyer, will enjoy:[/headline_cufon_font_left]
[features_box_red width="75%" + border="2px"]
 Situated in part of the City that  is undergoing tremendous development and regeneration
 The practice has been established over the course of 27 years
 Consists of large waiting area leading to enclosed front desk/reception area
 Fairly large office, kitchen area, small storage room and toilet
 2 Surgeries: one equipped for all treatment, the other for dentures and extractions
 Equipment is a little antiquated, but of exceptional quality
 The practice has great visibility, in close proximity to a number of medical practitioners
 Attracts a young vibey patient (M.Aid and Cash) base
 In close proximity to commerce and retail outlets
 Motivated Seller, i.e. all offers considered
 Month-to-month lease. Long-term lease available
[/features_box_red]
[headline_tahoma_small_centered ]It's easy for you to capitalise on the incredible amount of goodwill in this practice. For years the focus of the practice has been on Conservative Dentistry. As such, there are busy mornings and afternoons. The practice is single patient-oriented and trending towards cosmetic dentistry.[/headline_tahoma_small_centered]
No slides are available in this gallery
[divider_line][/divider_line]
[headline_cufon_font_centered color="#FF0820″]Secure An "Offer To Purchase" For Yourself Right Now At A Great Price!!![/headline_cufon_font_centered]
[content_box_paper_white width="75%"][headline_cufon_font_centered color="#000000″]"Why Is The Current Owner  Practically Giving Away Such A Good Surgery?"[/headline_cufon_font_centered]
Okay, here's the deal. Since taking over the practice 2 years ago, the current owner has completely upgraded, modernized  and made the practice make more aesthetically pleasing for his patients.
Having spread herself between thinly between 2 locations, she has come to the realization that the practice will be best served by someone whose sole focus it will be to present a full-time presence.  Having owned this practice for the last 2 years, she believes it in the best interest of serving the local community to hand over the reigns.
Because she invested so much into her patients, she'd like nothing better than to leave the practice in the hands of an energetic younger dentist, who can not just continue, but capitalise on the inherent legacy. This is an ideal buy for a dentist starting out afresh, to step into the shoes of their predecessor and shake things up a little. No, make that a lot! LOL
[/content_box_paper_white]
[content_box_light_blue width="75%"][headline_cufon_font_centered color="#FF0820″]"Get a Foothold in the Heart of The Cape Town CBD Periphery Even if You're Not a Capetonian!"[/headline_cufon_font_centered]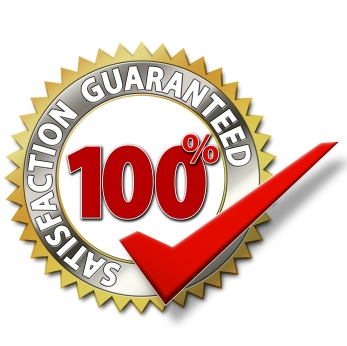 Speak to anyone in the dental market in Cape Town, and they will tell you: Woodstock is a long established area which, because of the presence of long-established dentists, is a difficult market to make inroads into. Purchasing this practice will give you a foothold into this perenially lucrative market just off the bustling CBD, literally a stone's throw away from the Cape Town CBD, inner-city dwellings, shopping facilities, malls, major branches of banks, taxi ranks, and of course the railway station.[/content_box_light_blue]
[content_box_light_green width="75%"][headline_cufon_font_centered color="#000000″]"The Buying Process…"[/headline_cufon_font_centered]Fill out and submit the Inquiry Form below. We will then make contact wth you and provide all the relevent practice information. We will also send you a binding Offer to Purchase for completion. Once you've signed this it will be taken to the Seller for consideration. Once we have a signed agreement from both Buyer and Seller, we put the transfer process into effect. In our experience, provided there are no issues with the funding being in place, the entire process should last about three weeks after which you may take possession.[/content_box_light_green]
[order_box_2 width="60%" + border="4px"][headline_cufon_font_centered color="#FF0820″]Yes, I'm Ready To Act NOW![/headline_cufon_font_centered][green_tick_1_list width="100%"]
I Want Great Location
I Want Great Goodwill
I Want Great Terms and Conditions
[/green_tick_1_list]I understand that this is merely an "Expression Of Interest" in the practice that's up for sale. There is no commitment on my part, nor any obligation on the part of the Seller. I do, however, undertake to regard all information imparted to me about the practice as Confidential and will not disclose this to any other third parties.
Contact Us To Express Your Interest
[/order_box_2]
Thanks for taking the time to check out this practice. I guarantee you're gonna love it!
Fudley Bezuidenhout.
Are you looking for a Practice and want to deal with a consultant you feel comfortable with? I deal with and represent buyers and sellers across all types of practices: big or small.
I am a practice management consultant in Cape Town that will look after your practice and your interests, whether you are buyer or seller. With years experience to protect you, I can guide you through the entire buying/sales process. You can email me here or find me running the show at Better Practice Management cc
Thank You For Looking.
*Confidentiality Guaranteed*